1% donated to non-profits

Reliable shipping courier
CCS G3 Camo Wanderer Side Holster
The NEW CCS G3 Camo Wanderer Holster for one camera ensures easy access with our patented Twist&Lock quick release camera mount. The Wanderer side holster has a sturdy Velcro-Wrap system to fit over your pants belt or attached to the side strap of a CCS Camera Harness or any backpack.
Product Code: 508CAMO
Regular price

$59.00 USD

​

Regular price

$0.00 USD

​

Sale price

$59.00 USD

​
Featured in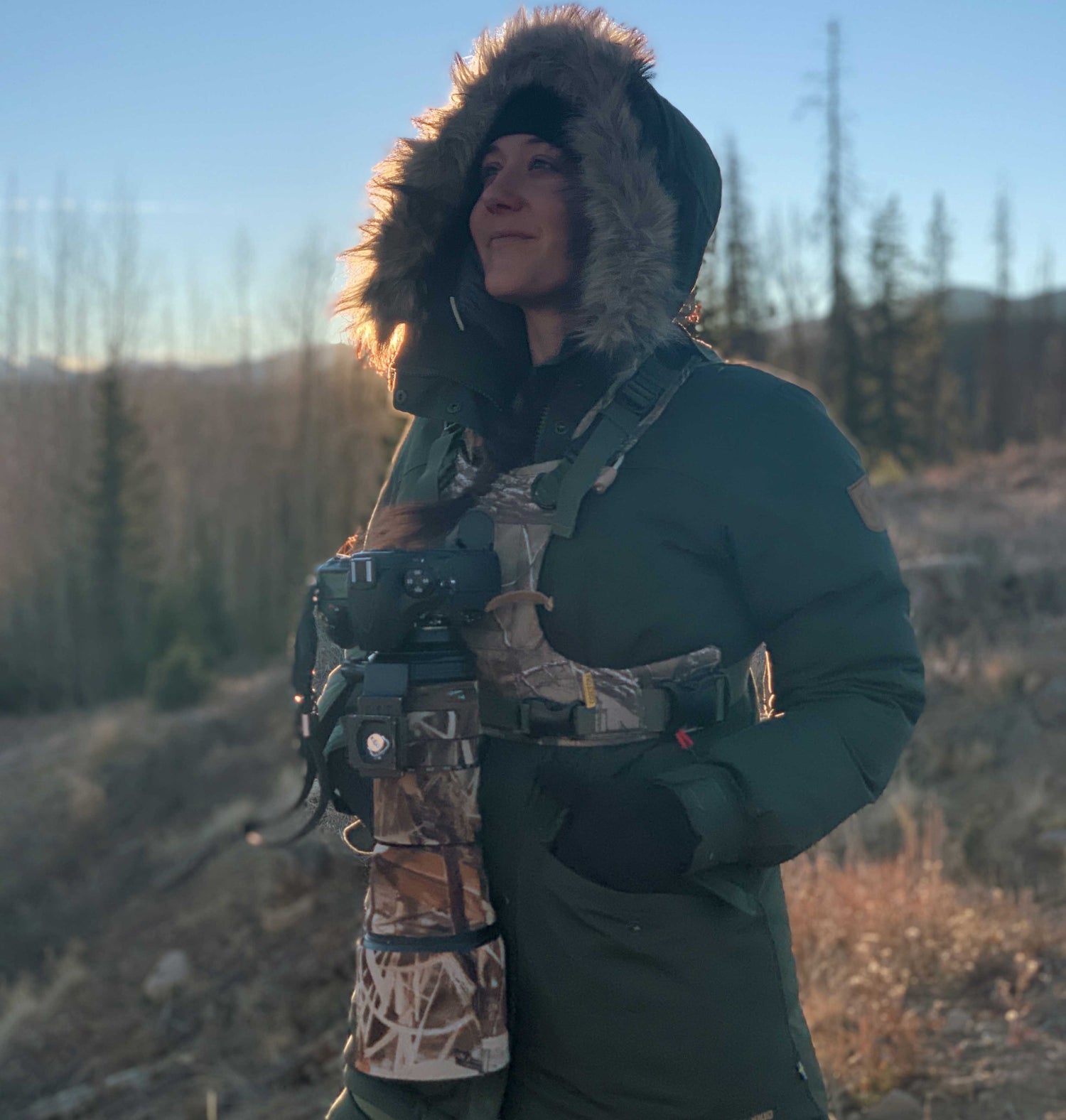 Harness Features
Patented twist and lock carrying system.
Secures 1 camera.
Made in two colors: Realtree Xtra Camo and Charcoal Grey.
Allows you to be active while still having your optics accessible.
Webbing design goes on in a flash. Slips over the shoulder, then a clip around your torso. Easy to put on, easy to take off.
Comes with a safety tether to prevent any accidental drops.
Comes with our slip-over weather cover.
Includes two stash pockets.
Fits comfortably under a backpack.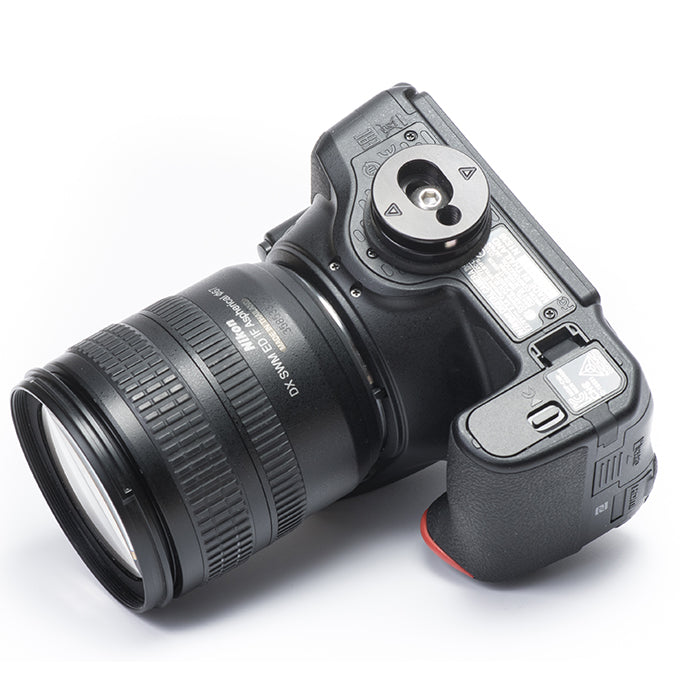 Hardware
Cotton Carrier original, flat, virtually indestructible, friction-free, hard-anodized aluminum hub. Secured with a slotted hole to allow for slight adjustment to avoid blocking the battery door. A threaded hole on the hub allows you to still use your tripod with our system.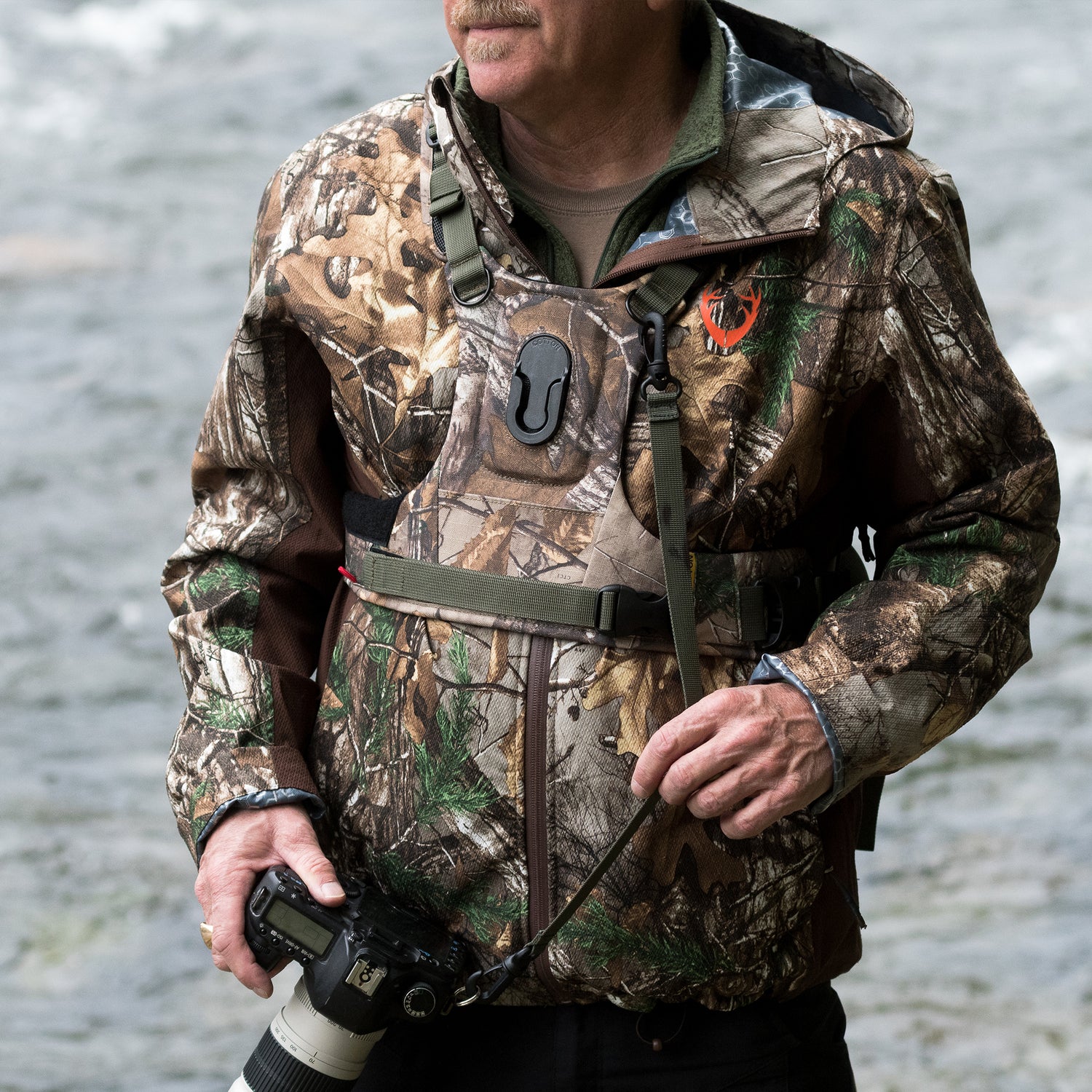 Technical Information
Harness: weights 441g or 0.97 lbs
Materials: Kodra Synthetic canvas with DWR coding fitted and a hardened nylon 6 receiver plate
Safety Tether: weighs 17.5g
Materials: High Impact rated clips made of fiber glass reinforced hardened plastic with aluminum lever and nylon webbing
Camera Hardware: weighs 20.5g
Materials: (CCS Hub - Flat Mounting Hardware, Hi-density Rubber Washer, and Stainless Steel Marine Grade Camera Mounting Bolt)
One Size FitsAll: design going from 26" to 57" inch waist
No weight max: achievable by camera gear
Our updated design also features
Frequently Asked Questions
How do I use the tripod or quick release?
Women's sizing

The harness system is one size fits all with 6 points of adjustment. We get lots of positive feedback from woman photographers.
Sizing for larger or smaller individuals

The systems are one size fits all, spanning 26" to 57" inch waist measurements.
Return Policy

3 week no questions asked returns and 3 year technical warranty.
Does the system work for large telephotos like a 600mm?

The carrier will not fail under the weight of your camera/lens setup. A 600mm will place your weight forward and for some, it becomes a bit awkward. The system will not fail, but it becomes a subjective matter of comfort.
Can I add another camera or binocular holster after?

Yes, we offer a modular side holster with camera or binocular hardware. Or the individual hardware for camera or binoculars can be purchased independently.
Can I put my camera into the binocular carrier's receiver? Or vice versa?

All hardware uses the same twist and lock system, so you can place your camera or binoculars interchangeably in any receiver.